Auberge Des Deux Rivières
Our hotel-restaurant is located in the hamlet of Pont de la Taule which is situated in the heart of the regional protected nature park: 'Pyrénées Ariégeoises', 5 kilometers from the nearby town; Seix. Our cozy inn is the perfectly situated to discover the surrounding natural beauty, fauna, historic cultural treasures and abundant sporting activities.
The inn features, 9 rooms (2, 3, 4 or 5 persons) each with a private bathroom, an authentic restaurant, a breakfast room, a meeting room, a garage, a cozy reception / lounge with fireplace and TV, free wireless Internet and telephone with our landline, a spacious terrace and a garden overlooking the valley and the confluence of two mountain rivers, the Alet and Salat. Here a natural formed beach provides you with the opportunity to enjoy the cold and pure mountain water. We also provide free parking, and pets are welcome, provided they do not disturb other guests, of course.
Our nine rooms that combine contemporary comfort and genuine charm, which is most evident in the rooms under the wooden roof trusses on the second floor. Our modest rooms feature a private bathroom and toiletries, and can accommodate 2, 3, 4 or 5 people. The rooms on the first floor have showers the ones on the second floor have a bathtub. We took extra care to provide a comfortable sleep experience and invested in the quality of the mattresses, on which 90% of our guests sleep well to very well. We do not have TVs in the rooms so you can immerse yourself in the past life when a good conversation with others, a good book, a nice game and a life without stress on the rhythm of nature were central. However, we have installed a television in our reception/ lounge for the important moments which is at your disposal.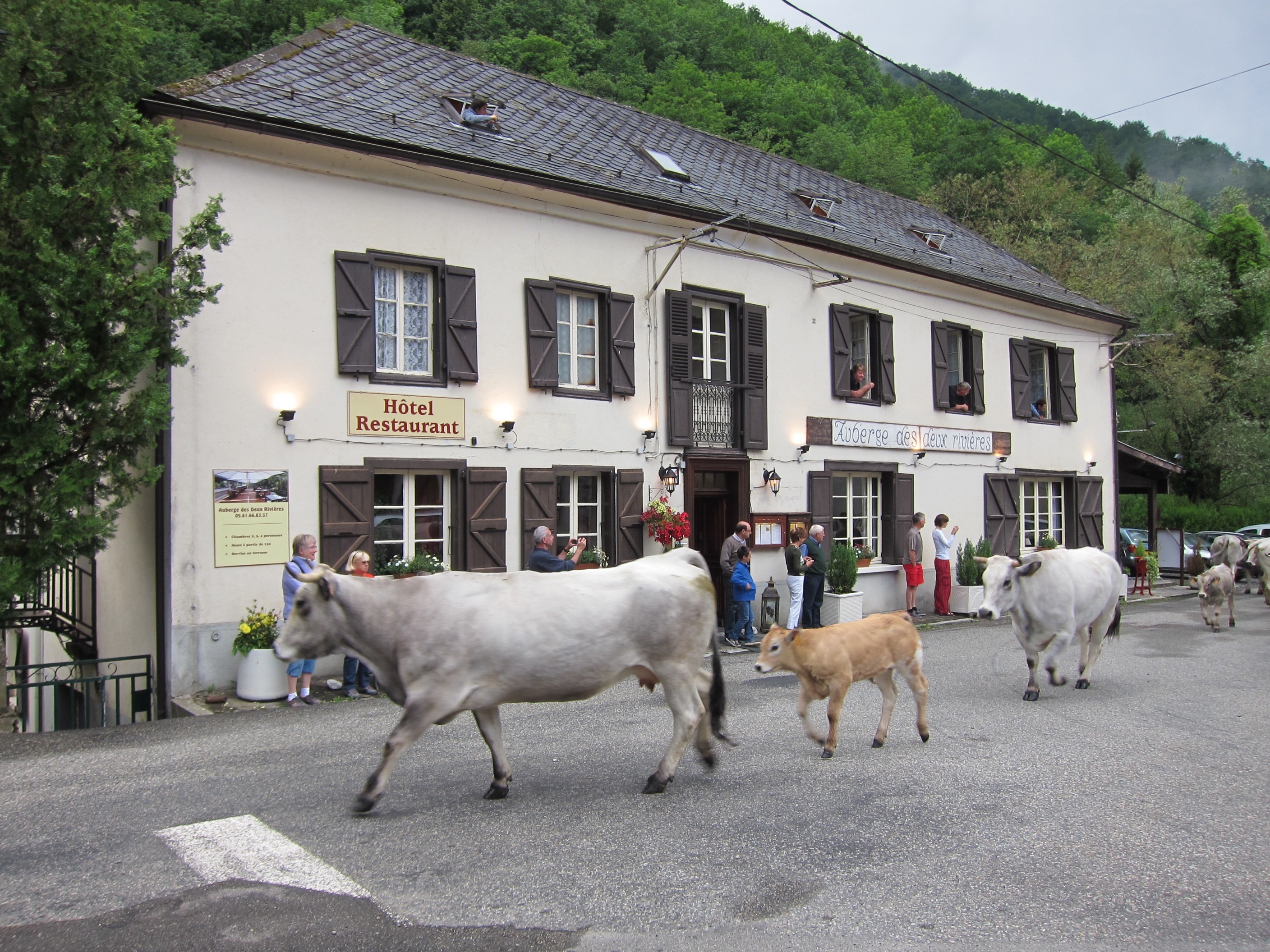 Instalaciones
Consigna de equipajes
Bar
Wifi Gratis en zonas comunes
Salón
Restaurante
Aparcamiento de bicicletas
Parking
Aparcamiento en las instalaciones
Aparcamiento gratuito
Instalaciones de negocios
Cena
Desayuno (Continental)
Almuerzo
Cena
Actividades
Observar animales
Observar pájaros
Canoa
Ciclismo
Gastronomía
Pesca
Pesca con mosca
Golf
Equitación
Kayaks
Lago
Ciclismo de montaña
Montañismo
Museos/galerías
Parasailing
Rafting
Escalada
Paseos
Actividades acuáticas
Accesibilidad
The restaurant is accessible for all guests, but the toilet is not equipped yet with with ramps etc